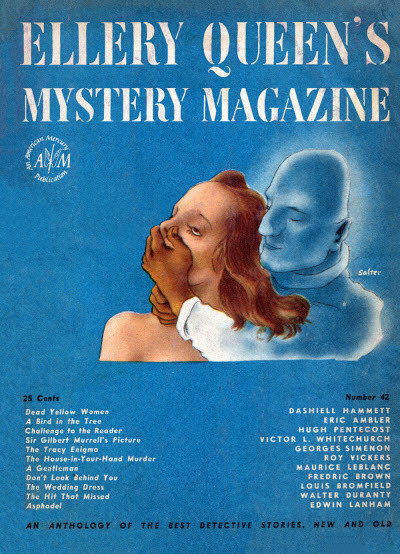 One degree shy of 90 here in Brooklyn this morning - perfect weather for murder, counterfeiting, and arson - right? Well, the protagonists in these three stories don't fare so well as they hoped. So, grab a cold drink, turn on the fan (or AC, if you're lucky enough), and enjoy the stories.
1)
"In the Shower, Thinking" by Keith Rawson.
Originally published at A Twist of Noir, Rawson's story was the winner of their March contest - and rightfully so. A couple of guys from the office plot to drive a co-worker "postal" in attempt to gather fame and fortune for themselves. But driving a man crazy is hard work, and insanity can be rather contagious...
2)
"This Old House" by Paul D. Brazill.
The only thing better than finding a writer you like is to find one so prolific as Brazill. His latest, published at Thrillers Killers 'n' Chillers, follows a man down on his luck whose bright idea - burning down the house - isn't as uplifting as he hoped.
And finally, a classic:
3)
"Don't Look Behind You" by Fredric Brown.
A small-time printer hooks up with a con-artist to start a counterfeiting operation. Things go awry, and both the police and his irate cohorts are after the phony plates - only the printer has something else on his mind: revenge. Originally published in the May 1947 issue of Ellery Queen Mystery Magazine.
Image courtesy of Galactic Central.