I know we all have ever-growing TBR piles (and, in some cases, many of them), but that doesn't stop us from eagerly anticipating new releases. Here are just a few of the recent and upcoming books that I am looking forward to reading.
What about you - any books you are particularly excited for?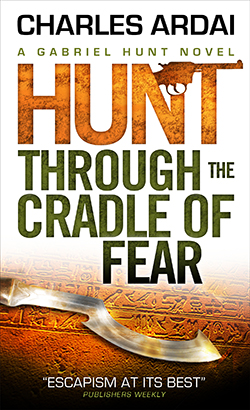 Hunt through the Cradle of Fear
by Charles Ardai (Leisure Books)
I really enjoyed the first book in the series,
Hunt at the Well of Eternity
by James Reasoner (
interviewed here
), and Ardai's three entries in the Hard Case lineup (
Little Girl Lost
,
Songs of Innocence
, and
Fifty-to-One
) are among the best of the bunch, so this should be exciting.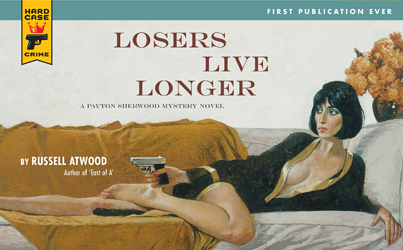 Losers live Longer by Russell Atwood (Hard Case Crime)
Been hearing good things about this from a lot of different people. Plus, the horizontal art by Robert McGinnis is terrific. This one I definitely need to have on my shelf.
The Disassembled Man

by Nate Flexer (New Pulp Press)
The best first paragraph to a review I've read all year comes from
Jedidiah Ayres.
As soon as I read it, I knew I had to get this book.
"A wince-inducing front row seat to a soul shredding. It's so unrelentingly dark, so hopeless and dank, that when the humor rears its fugly head you'll want to wretch because you laughed. You will hate yourself for those laughs. But you will laugh. And then puke. And maybe chuckle sickly for a few days. And throw up in your mouth a bit. It's not funny. Sort of though."
Death Ground

by Ed Gorman (Leisure Books)
Gorman's crime fiction is some of the best stuff out there right now. And word is that his Westerns can be even darker. If you haven't read his latest,
The Midnight Room
, check it out. (And here's
an interview I did with Gorman
earlier this summer.)
Between the Dark and the Daylight

edited by Ed Gorman and Martin Greenberg
(Tyrus Books)
Hell of a lineup of writers for this anthology - the ones I am most looking forward to are Patti Abbott, Charles Ardai, Bill Crider, Megan Abbott, Martin Edwards,
Doug Allyn, Bill Pronzini, and Joyce Carol Oates. And that's not even a third of the authors included.
Panic Attack

by Jason Starr (Minotaur)
I started the summer off with
Fake I.D.

(Hard Case Crime)
and now, at summer's close,
Panic Attack
is released. Great way to bookend the season, right? This one I already picked up when he was speaking at The Mysterious Bookshop in Manhattan. Really fun event, and I got the book signed. Yeah, I'm a nerd, I think going to a book reading and getting books signed makes for an exciting week (if not month). Anyway, this book is sure to be awesome and twisted.